Welcome to the Utah Knights of Columbus!
In a culture that is often hostile to religion or public reference to God, the Knights of Columbus provides inspiring resources to help Catholic men grow in their faith and become better husbands and fathers.
There are two ways to join, contact a council or online via the Knights of Columbus Supreme Council website.
I encourage you to find a council close to you. Outside of the Salt Lake City area, the councils are more spread out in Utah. If there are no close councils, feel free to help out with state programs.
If you have any questions, email our membership director, Bill McCauley
The KofC Supreme website will help you find the closests council to you.
Utah Membership Contacts
Any questions? Contact one of the Utah Knights in charge of membership.
Get Involved with Our Programs
Veterans Affairs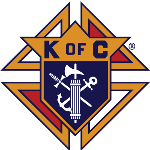 There are several ways we help out veterans: Volunteer at the VA Hospital – No position is too small; Visit a Vet; Send Thank You or Christmas Cards; Raising money for wheelchairs. Contact the chair to get involved.