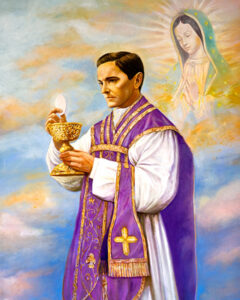 Council 12181 is hosting a virtual Blessed Michael McGivney Prayer Hour at 7:00 PM on Monday, March 29th.  Download a copy of the prayer booklet PDF, and join us online using this GoToMeeting link.
The Prayer Hour is one of the programs the Supreme Council has made available following the beatification of Father McGivney on October 31, 2020.  March 29, 1882 is Knight of Columbus Founder's Day, and in 1998 Council 12181 was chartered on March 29th.
Looking for more about Father McGivney?  Check out this playlist on YouTube!