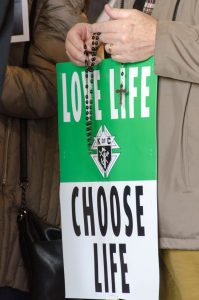 Saint John the Baptist Parish and Knights of Columbus Council 12181
Invite you to the annual National Life Chain (public prayer).
Sunday, November 1, 2020 from 1:00 PM – 2:00 PM at 10600 South State Street in Sandy.
2020 Life Chain Flyer
Join us for quiet, public, prayer for life.  Families welcome.
Need to borrow a poster?  We have several options.