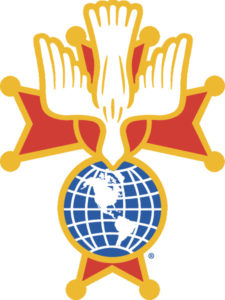 On May 18, 2019, The Rev. Msgr John H. Sullivan Assembly 3758 will host a Fourth Degree exemplification at
Our Lady of Lourdes, 2840 S 9000 W, Magna, UT 84044.
Congratulations to the seven new Sir Knights!
Agenda and Meal Reservation Form.
If more candidates had registered by the deadline, there would have been a banquet dinner with a live band and food by Suaste Tacos & Catering.  NO BANQUET DINNER AFTER MASS.