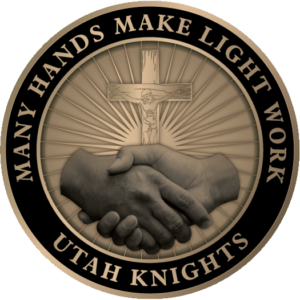 The 2019 State Convention of the Knights of Columbus Utah State Council will be held on May 3-5 in Park City.
The Convention Agenda (rev. 2019.04.27, "final").
Convention Hotel (Online Reservation deadline was 4/15) & Meal Reservation Information (PDF).
Convention Booklet Advertisement Information (Council/Assembly and Businesses) (PDF).
Online Meal Reservations and Payment (deadline extended to 4/25).
Several options for ladies activities on Saturday are available.
See also: State Convention Deadlines and Timeline