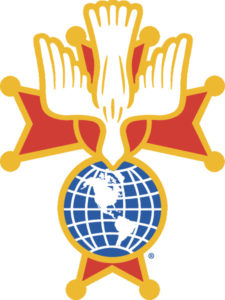 Knights of Columbus Father Escalante Assembly 1146 is hosting a Fourth Degree Exemplification at Saint Francis of Assisi Parish (65 East 500 North, Orem, UT 84057) on Saturday, 26-JAN-2019.  The honoree is Rev. David J. Bittmenn.  Candidate cost is $50 (no banquet dinner at this one, as of 10-JAN-2019; there is a reception following the exemplification).  Contact the Faithful Navigator with any questions.
Invitation, Schedule & Reception Reservation Form (PDF) * All reservations due by January 19th.
Candidates also need to include their completed Form 4 Application with their reservation.
Congratulations to the eight (8) new Sir Knights!
Note: All the Fourth Degree Exemplifications for 2018-2019 have been scheduled.
The others are 23-MAR-2019 (A2577 in Sandy) & 18-MAY-2019 (A3758 in Magna).