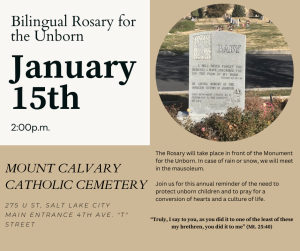 Flyer (PDF) Bilingual Rosary for the Unborn 2:00 PM on Sunday January 15, 2023 at Mount Calvary Catholic Cemetery.
Join us for this annual reminder of the need to protect unborn children and to pray for a conversion of hearts and a culture of life.  Honor Guard please RSVP here.
With the snow, 40 people came and participated, including an honor guard of three Sir Knights.