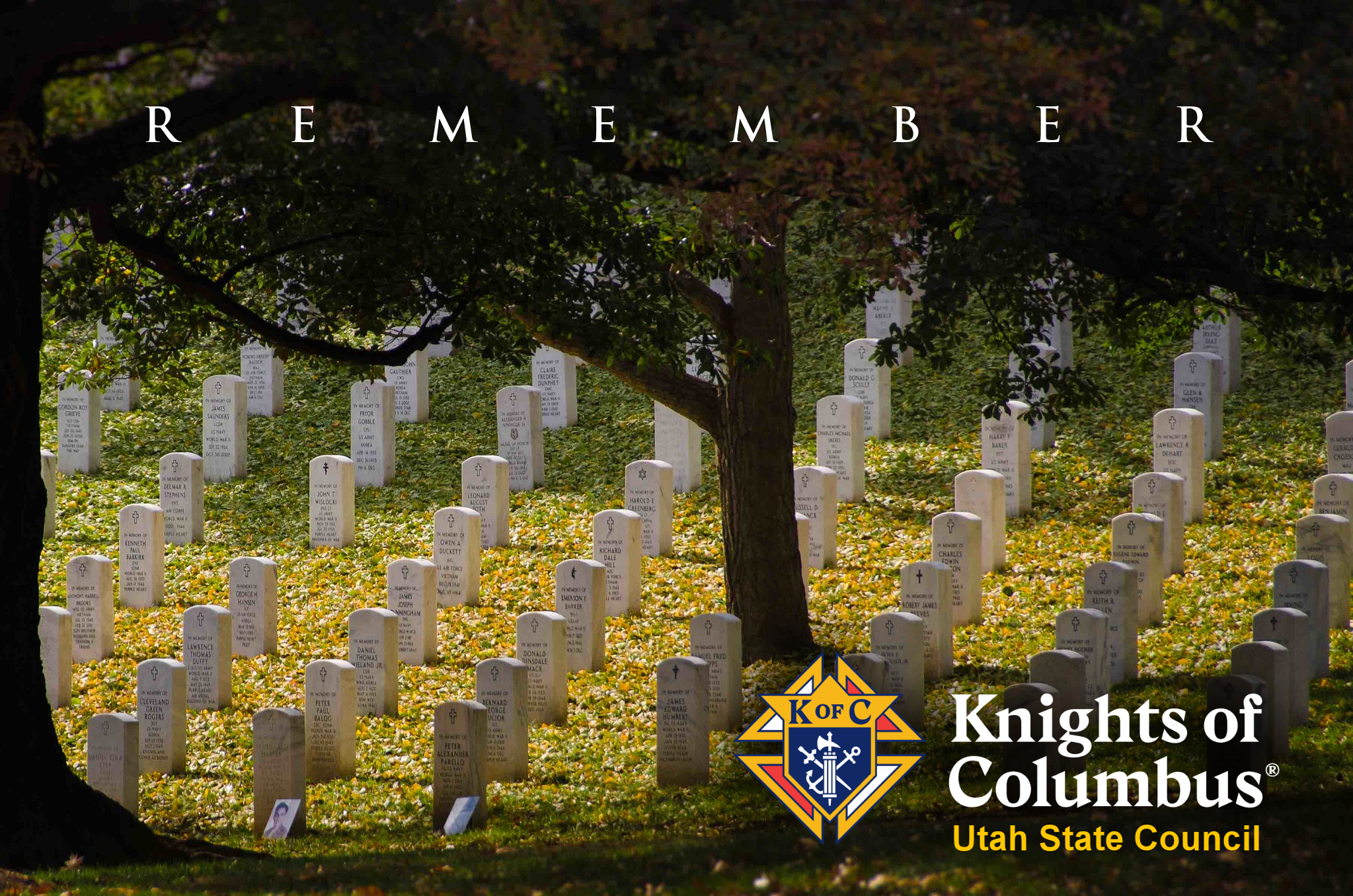 Memorial Day is a federal holiday in the United States for mourning the U.S. military personnel who have died while serving in the United States armed forces. It is observed on the last Monday of May.
Memorial Day Mass is Monday, May 30 at 9 a.m. at Mt. Calvary Catholic Cemetery & Mausoleum, 275 U St., SLC.
Bishop Oscar A. Solis will preside. Limited seating available; bringing a travel chair is suggested. Grave site decorations welcomed.  (Honor Guard Calendar entry).
Photo of the Honor Guard before Mass.