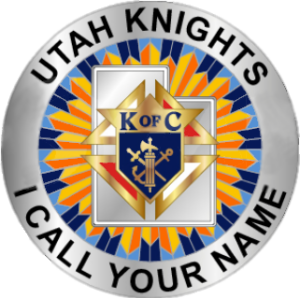 RESOURCES FROM THE MEETING ARE ON THE FILES AND LINKS PAGE HERE.
The Utah State Council Organizational Meeting for the 2021-2022 fraternal year is scheduled for Saturday, June 26, at Blessed Sacrament Parish in Sandy.  Breakout sessions will be conducted for Grand Knights, Financial Secretaries, and District Deputies.  The meeting is business casual dress (dress shirts, no Levi's).  The agenda is linked below, the rough outline is 8:45 AM for breakfast, Silver Rose rosary, meeting, lunch, more meeting, 5:00 PM Mass with the Silver Rose and State Officer and District Deputy installation and banquet dinner with social time until about 8:45 PM.  The draft current agenda PDF (rev.2021-06-07).  District Deputies will also meet on Friday evening, June 25th (PDF agenda, rev.2021-06-07).
DEADLINE PASSED: Registration for the meeting (including meal reservations) should be made before June 18th and can be done online here.  Reservations are needed for the free breakfast and lunch.  Saturday dinner is only $25/person and a vegetarian option is available.  If you need a paper meal reservation form, print this PDF version; do mail it early so State Warden Alex receives it before the deadline.