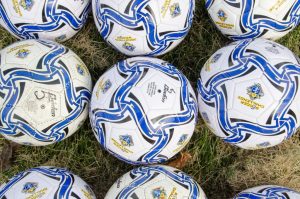 Knights of Columbus Soccer Challenge
All Girls & Boys ages 9-14 (as of 9/1) are invited to the State Soccer Challenge!
Sunday, October 4, 2020 at Saint Marguerite Parish/School in Tooele.
Registration [entry form] starts at 1:00 PM.
Council 6739 is providing free hamburgers and hot dogs for all attendees (participants and observers).
Contact "Mac" with any questions.