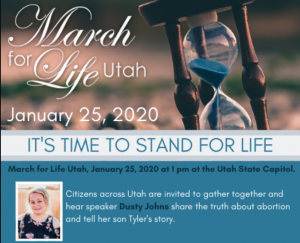 2020 Utah March for Life is Saturday, January 25th
Rosary at 12:15 PM.  Main activities 1-3 PM.
Utah State Capital (route).  Memory Walk Sign-up.
Questions?  Contact Bob Van Parys
It happened!  We have photos (by Andy Airriess) and news reports from The Intermountain Catholic, KSL, Fox13, Deseret News, Salt Lake Tribune.