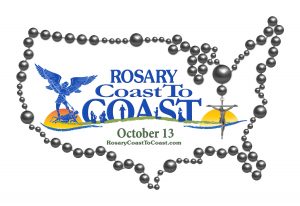 The US Rosary Coast-to-Coast is planned for October 13, 2019 at 2:00 pm (Mountain Time).
Groups will pray the glorious mysteries at the same time (local time varies across the country).
Rosary Coast to Coast Website
2019 Map of locations (search by ZIP code, Saint Thomas More was first).
Note: Verify the time listed; facility constraints may have forced a time adjustment.
Intermountain Catholic article (from 2018).